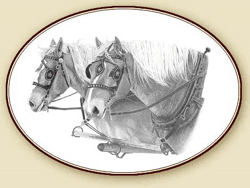 Welcome to Lynnwood Ranch, the Calgary Area Mobile Catering Specialists
Real Smoke — Real Slow — Real Good
Barbeque, BBQ, however you put it, it equals some of the best Eats you ever had.
Some of the meats we use are Prime Rib, Beef Brisket, Beef Hip Cuts, Pork Ribs, Pork Butt, Chicken, Turkey and Sausage.
The technique is cooking with hardwoods such as oak, hickory, apple, low cooking temperatures long cooking times. The woods and the spice rubs create the unique favor that keeps you coming for back.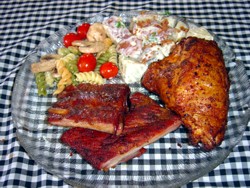 We also provide great sides, Lynnwood Original Recipe Baked Beans, Home style Red Skin Potato Salad, Creamy Coleslaw, Broccoli Salad and many more.
We can accommodate groups from 25 to 1500 at you location and we can also cater at the Ranch.
Please contact us today to learn more about all mobile catering options in the Calgary area and throughout southern Alberta.
To find out more about the Mobile Catering options we provide, Please visit our website at www.lynnwoodranch.com/.
CONTACT INFORMATION:

Telephone:
(403) 938-2203
Fax:
(403) 938-5567
E-Mail:
ADDRESS:

LYNNWOOD RANCH LTD.
Box 328,
Okotoks, AB
T1S 1A6